What is dementia care and is it for me?
Coping with a family member with Alzheimer's disease or Dementia is not just incredibly stressful. But can distressing for everyone involved. Our dementia care services allow your loved one to remain in their familiar surroundings for as long as possible whilst giving you the peace of mind that they are being properly cared for.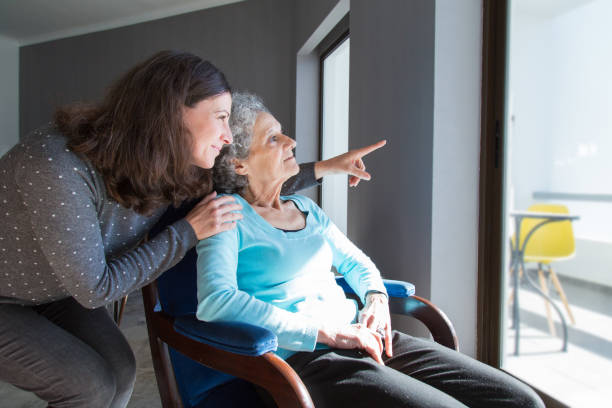 Our care workers cover the full range of personal care and domestic duties and are carried out by fully trained and DBS checked staff.
Together, we'll go over the care your family needs just like we are looking after our own loved ones, and the care we feel needs to be provided.
"Please feel free to give us feedback if you feel more could be done or less". We'll explain how everything works and outline the most suitable care options.
Helps your loved one remain safe at home

Builds confidence and encourages engagement

provide nutritious

meal preparation

and activities to encourage healthy eating

Builds self-esteem and enhances physical strength

Hobbies or interests specific to the individual

Anything else just ask us   

Most importantly Abbey Medical Services will continue to support the family and help you take a break from some caring responsibilities. The family can be reassured. That your loved ones are being cared for by the right carer. Who will be experienced with dementia care and ongoing support.   
To discuss further. Please call our friendly team today so we can work out the best care solutions, which you feel will be beneficial for your loved ones.