What is domiciliary care and is it for me?
We send a doctor to visit the patient at home to diagnose and treat the illnesses. He or she may also periodically review the home health care needs.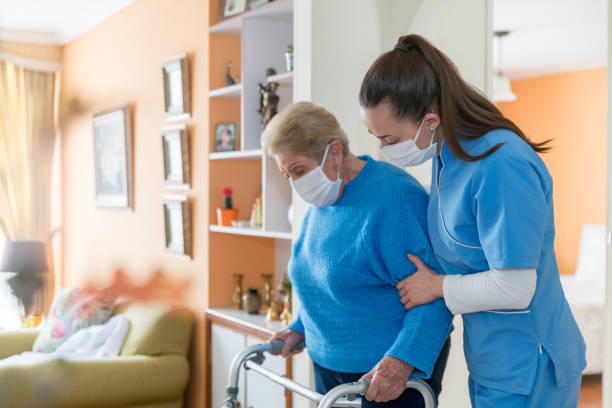 Domiciliary care workers are selected for their skills, care and commitment to assisting others. An enhanced Criminal Records Bureau (CRB) checks is undertaken before any person can work with us. Our recruitment process of care workers goes beyond ticking the appropriate boxes. We aim to ensure, any person employed by us has a genuine passion for caring and strives to do their very best at it.
Your domiciliary care worker will come and see you before they start working with your loved ones and family. This visit will probably be longer than usual to allow time for you to get to know each other.
They will ask you how the family and your loved ones wish to be addressed – for example by their first name or by the title of choice.
We will listen to your views and try to match your requirements as best as we can.
The care workers will carry out their duties and at the end ask you to sign their time sheet as proof of their visit.
We will always try and meet your requests for a specific carer with ethnic and cultural background or gender.
To discuss further. Please call our friendly team today so we can work out the best care solutions, which you feel will be beneficial for your loved ones.